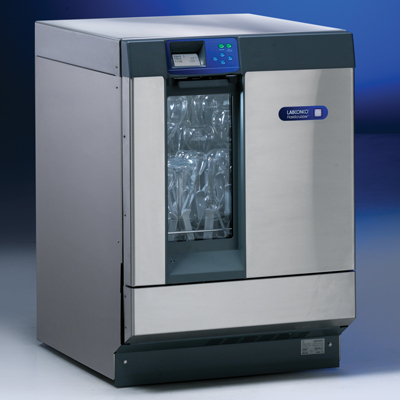 4400420
Freestanding SteamScrubber Glassware Washer
LabConco Brand Product
Retail Price : $0.00
Our Low Price : $0.00

Sorry, This product is no longer available. Please call for alternatives
---
Compliance: UL 61010-1, CAN/CSA C22.2 No. 61010.1, ETL listed.
SteamScrubber Glassware Washers have stainless steel top and bottom racks that accommodate basket inserts for a wide variety of beakers and other wide-mouth laboratory glassware. Specialized inserts for BOD bottles, petri dishes, culture tubes and small utensils make the SteamScrubber versatile. It can accommodate Upper and Lower Spindle Racks.
Attributes
Product Subcategory:SteamScrubber
Style:Freestanding
Internal Temperature:Heat up to 180ºF 82ºC
Region:U.S. and Canada
ADA-Compliance:Standard Height
Conformance:CAN/CSA C22.2, ETL, UL
Viewing Window:No
Specifications
Estimated Shipping Weight:235.0 lbs
Estimated Shipping Weight metric:107.0 kg
Dimensions:24.2"w x 27.5"d x 34.2-36.2"h
Dimensions metric:61.5 cm w x 69.9 cm d x 86.9-91.9 cm
Electrical:115 V, 60 Hz, 16 amps. 20 amp circuit breaker is required.
---
Related Categories
See All :