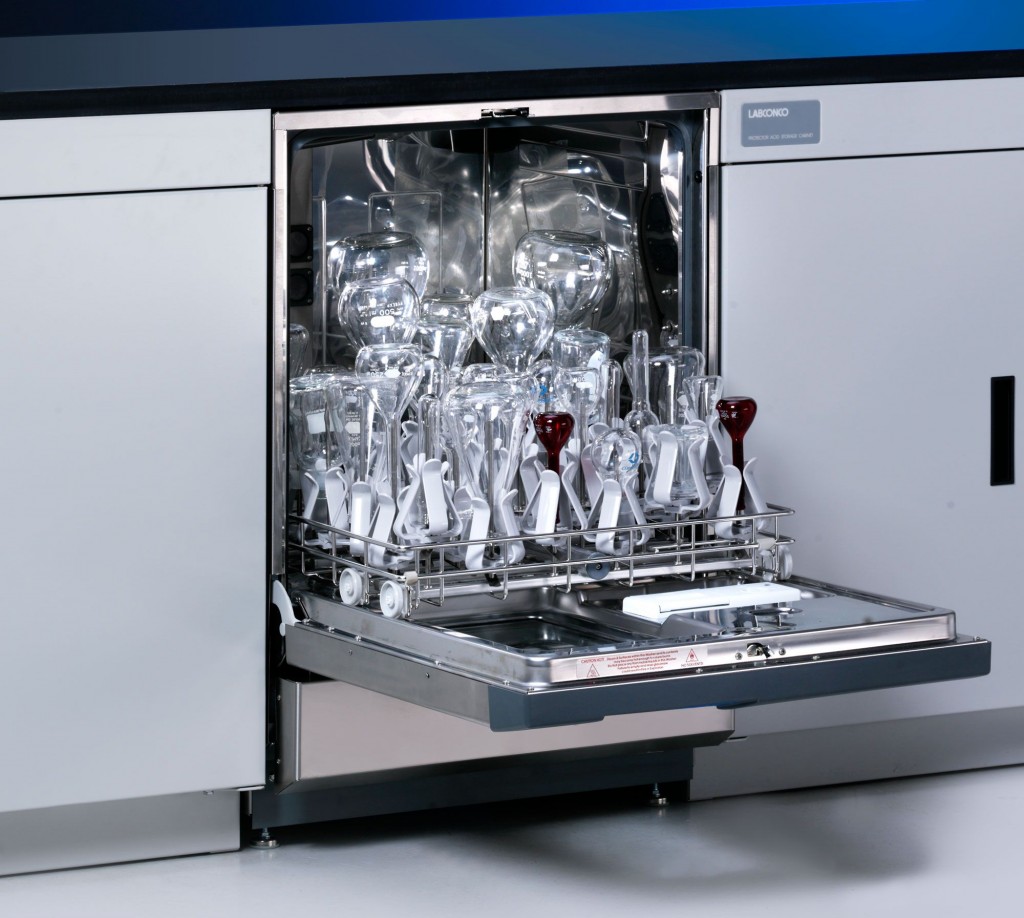 4420330
Undercounter FlaskScrubber Glassware Washer
LabConco Brand Product - with Viewing Window and Light
Retail Price : $13,432.32
Our Low Price : $11,417.47


---
Compliance: UL 61010-1, CAN/CSA C22.2 No. 61010.1, ETL listed.
FlaskScrubber Glassware Washers are designed to wash and dry narrow-neck and general purpose labware. Their lower spindle rack holds up to 36 pieces of narrow-neck glassware such as volumetric flasks. Water and detergent are pumped through the spindles to reach the innermost areas of your glassware. Specialized inserts for pipettes, BOD bottles, petri dishes, culture tubes and small utensils make the FlaskScrubber versatile.
Forced air drying through the spindles not available on FlaskScrubber 33 models ensures thorough drying inside and out. Optional Upper Standard Rack or Spindle Rack to increase washer capacity. A Lower Standard Rack may be used instead of the Lower Spindle Rack.
Attributes
Product Subcategory:FlaskScrubber
Style:Undercounter
Internal Temperature:Heat up to 180ºF 82ºC
Region:U.S. and Canada
ADA-Compliance:Standard Height
Conformance:CAN/CSA C22.2, ETL, UL
Viewing Window:Yes
Specifications
Weight:206.0 lbs
Weight metric:93.0 kg
Dimensions:24.1"w x 27.4"d x 34.1-36.1"h
Dimensions metric:61.2 cm w x 69.6 cm d x 86.6-91.7 cm
Electrical:115 V, 60 Hz, 16 amps. 20 amp circuit breaker required.
---
Related Categories
See All :